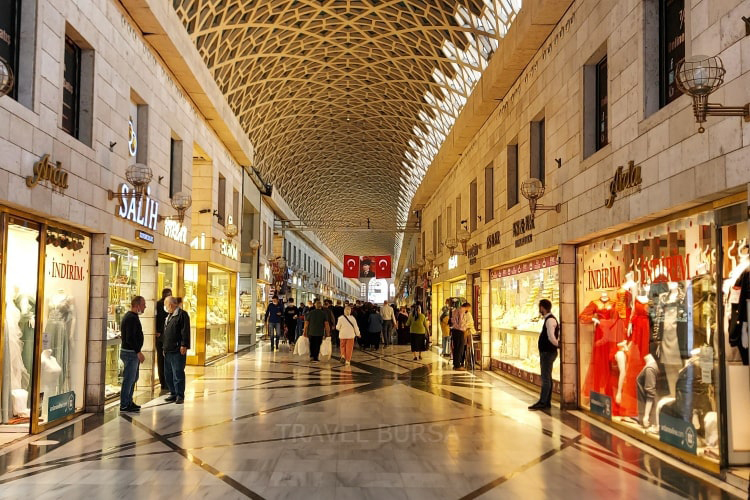 Covered Bazaar which has 700 years of history is a community of bazaars that is formed by combining multiple bazaars with a roof between them. Through that combination which made at Sultan Orhan Bey times, bibliopolists, herbalists, Ivaz Pasha, Gelincik, Sipahiler, Karacabey (Yorgancilar, Sandikcilar) and Old Coppersmith bazaars are collected.

The bazaar located in the Heykel district (the center of Bursa) can be reached from several roads on Ataturk Street. The bazaar is spread over a wide area, it continues from The Grand Mosque to Historical Kayhan district and up to the Fomara district on the north.

Covered Bazaar, today, is one of the busiest shopping points of Bursa where many kinds of products can be found, especially gold, jewelry and textile.