06.01.2020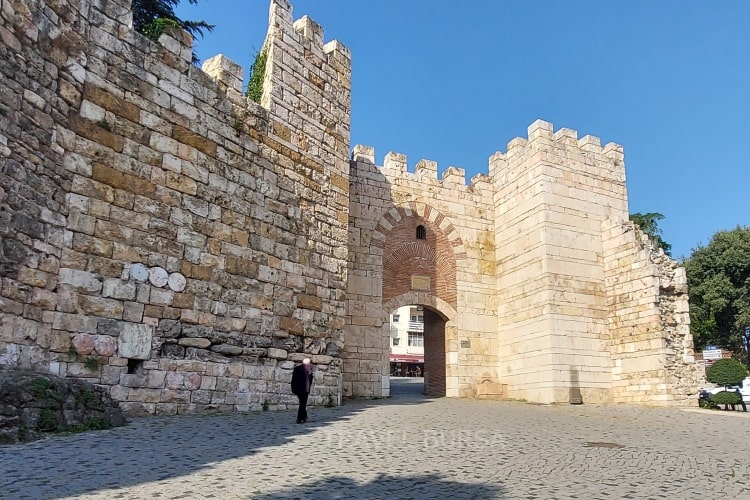 Findings of the first settlement in Bursa date back to 7 thousand years ago. Ilipinar and Hacilartepe Mounds located near Orhangazi district of Bursa, Demirtas Mound in Demirtas township, Cakirkoy Mound in Cakirkoy, Cumatepe mound in Inegol district, Babasultan Mound in Yenisehir district are some of the first settlement examples. Seven mounds were discovered around Lake Iznik. Ceramic pieces belonging to bowls, jars and jugs of various colors were found in the mounds.

The first state settlement in Bursa was the Kingdom of Bithynia, founded by Dedaldes, the leader of the Thracians from Europe, in the 4th century BC around Lake Iznik. Two kings left their mark on the foundation of Bursa: King Prusias of Bithynia and General Hannibal of Carthage. In the 3rd century BC, General Hannibal of Carthage was defeated in the war with the Roman Empire and took refuge with Prusias, the King of Bithynia, with his soldiers. King Prusias founded the city of Prusa on the skirts of Uludag, with the advice of Hannibal, having walls built around it, raised Bursa to the status of a city. The city of Bursa takes its name from King Prusias.

The Kingdom of Bithynia was annexed to the Roman Empire in 74 BC, by the will of King Nicomedes IV. Thus, Bursa became one of the cities of Rome. Bursa remained under the rule of the Roman Empire for more than a thousand years. Later, it was surrounded by the Ottoman sultan Orhan Bey. The siege lasted 18 years. On April 6, 1326, Bursa passed to the Ottoman Empire and became the first capital of the empire.

Bursa has been one of the most important international trade centers of the historical Silk Road for centuries, starting from the 12th century in the Roman Empire and until the 18th century in the Ottoman Empire. The Silk Road was a route between the Asian continent and the European continent, where valuable commercial goods such as silk, spices, clothes, etc. brought from China were transported by caravans.

Occupied during World War I, Bursa gained its independence on September 11, 1920, as a result of the War of Independence led by Mustafa Kemal Ataturk, the founder of the Turkish Republic.