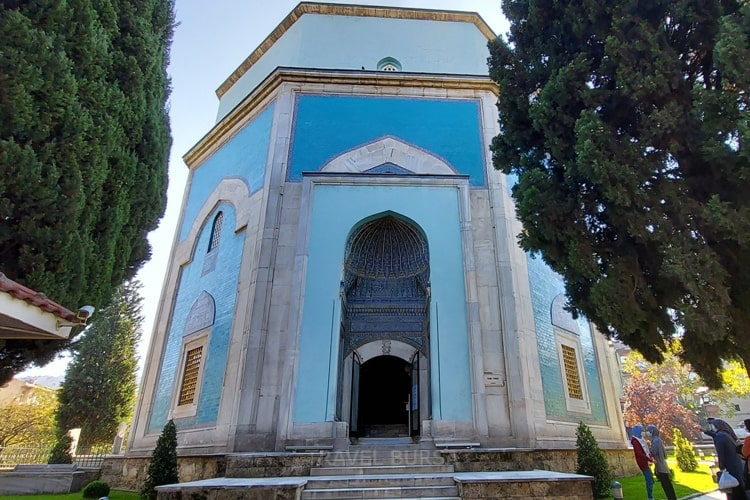 The Green Tomb (Yesil Turbe), which is one of the most famous symbols of Bursa, is located in Yesil sub-province in Yildirim district (the district takes its name from this work of art), within The Green Complex (Yesil Kulliyesi). It was built by Celebi Mehmed who is regarded as the second founder of the Osmanli Empire in 1421.

In the mausoleum, the sarcophagi of Sultan Celebi Mehmed and his family are situated.

The mausoleum takes its name from the green and turquoise-colored tiles. Architecturally, it is octagonal.