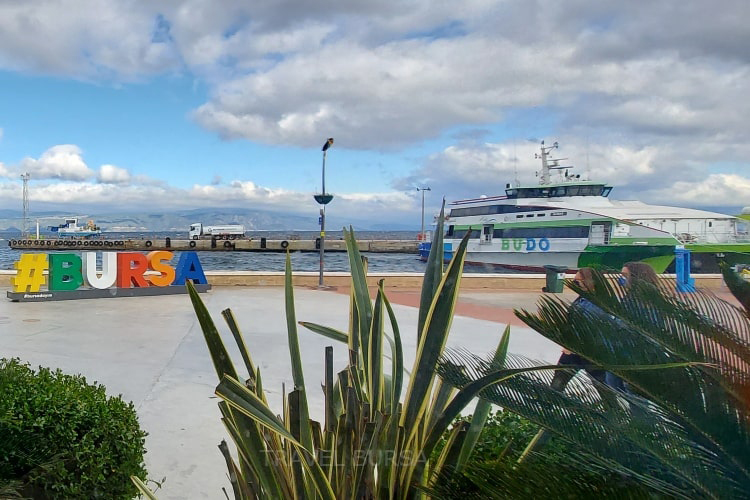 It is possible to access Bursa via the main road, sea lane, and airline. The city is accessible by bus and personal vehicles via highway, by sea buses and ferries via sea, and planes via air.

Bursa lies near the crossroads between the cities of Istanbul in the north, the capital Ankara in the east, and Izmir in the south, considering highways. Bursa's adjacent cities are Yalova, Kocaeli, Sakarya, Bilecik, Kutahya and Balikesir. In case of accessing to Bursa by a personal vehicle, any of these routes deemed appropriate can be chosen.

If intercity buses are preferable for highways to Bursa, direct bus services are available between the "Bursa intercity bus terminal" and the "Istanbul Airports (Sabiha Gökçen Airport and New Istanbul Airport)".

Ticket purchases for these voyages can be made through the Burulas website (BBBUS), which is operated by the Bursa Metropolitan Municipality's Transportation Public Transport Administration.

Since Bursa is located on the coastline of the Marmara Sea, sea lane transportation is carried out through the Marmara Sea. In the event of accessing Bursa as a passenger by sea bus, the voyages between Bursa's Mudanya District and Istanbul are provided by Budo(Bursa Sea Buses Administration).

Ido (Istanbul Sea Buses Administration) provides transportation by sea buses and ferries from Güzelyali town of Mudanya District to Istanbul. Tickets for these voyages can be purchased from the Budo and Ido websites.

By air, it is possible to reach several cities in Turkey from the airport (with the flights of Turkish Airlines and Anadolu Jet companies) in Bursa's Yenisehir District, 45 kilometers from the city center.