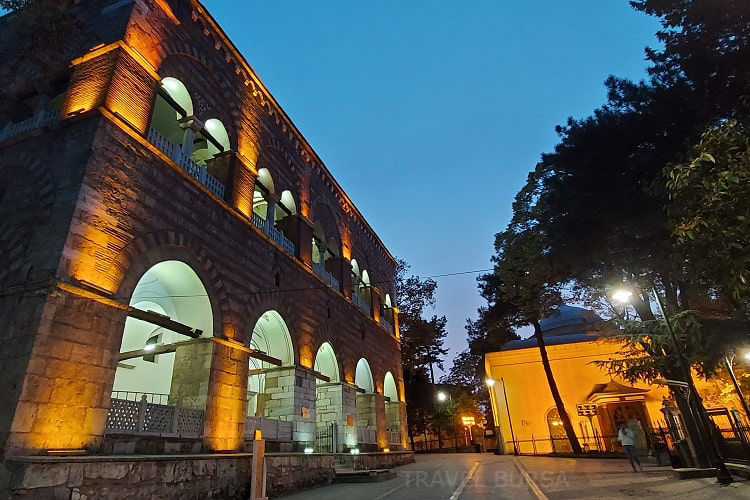 It was built by the third Ottoman Sultan Murat I, between 1367-1385 in the cekirge district. With the construction of this complex, Bursa started to become a city expanding towards the west.

The Hudavendigar Complex consists of a mosque, almshouse, bathhouse, tomb, and fountain. Hudavendigar Mosque is built on two floors, downstairs as a prayer place, upstairs as a madrasa, with a unique mind in Turkish art.

The complex is at a viewpoint that the plain can be viewed.