The Downtown and The Statue of Ataturk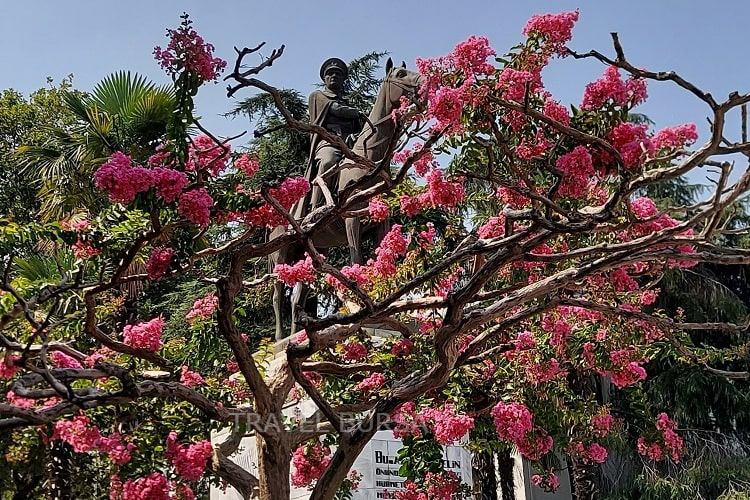 The center of Bursa is the district "Heykel". "Heykel" takes its name from the statue of Mustafa Kemal Ataturk, the founder of the Turkish Republic. This statue, unveiled in 1931, showing Ataturk on a horse with his uniform, is surrounded by the Bursa Governor's Office and City Museum.

The district "Heykel" is a center connecting the historical and very busy districts of Bursa like Altiparmak, Setbasi, Tophane, Demirtas at their transition points. On Ataturk street which is the main street of "Heykel", the Grand Mosque of Bursa the largest mosque of Bursa, the famous "Khans Area" in the Unesco World Heritage list, the historical Bursa city hall which is the oldest city hall of Turkey, Ahmet Vefik Pasha Theater, The State Fine Arts Gallery and Tayyare Cultural Center are situated.